Corporate Gifts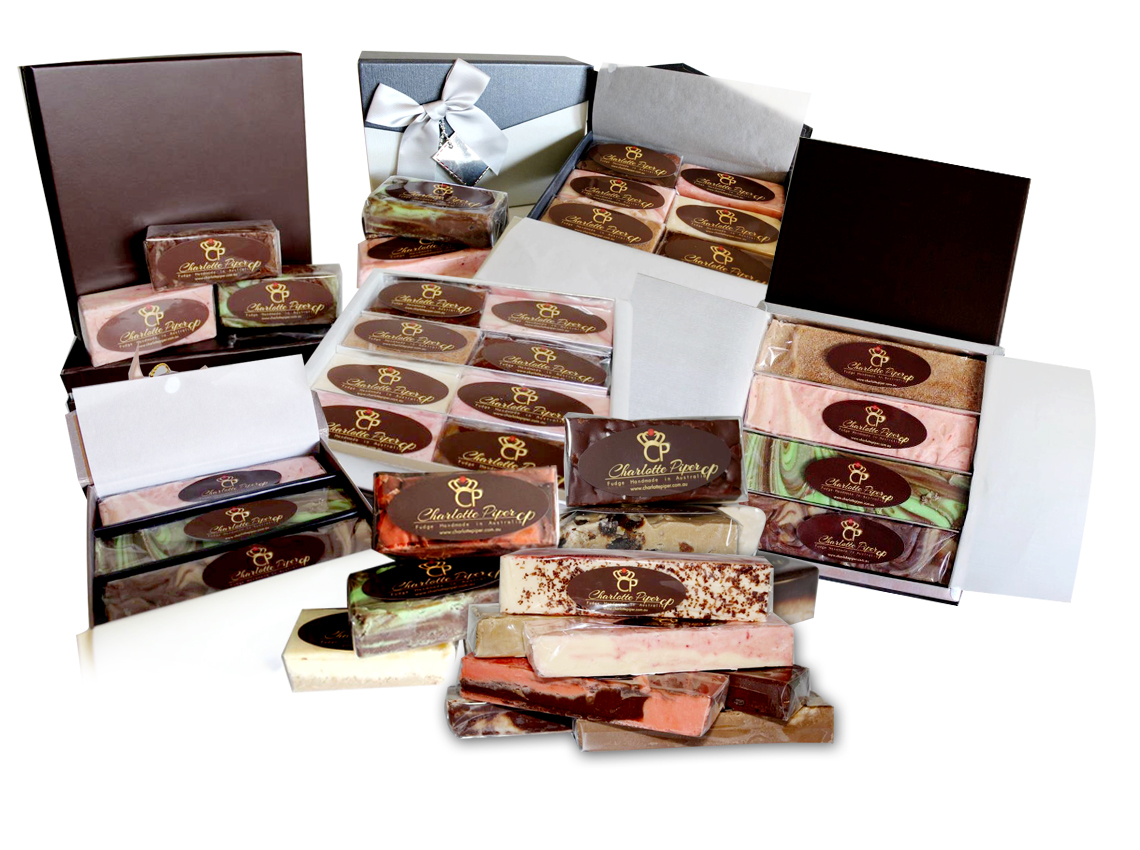 Delight your Customers with Sweetness with our Corporate Gift Box!
Your clients deserve a little sweetness. We have a great range of Fresh Handmade Fudge perfect for your corporate gifts.
Over 40+ fudge flavours available in beautifully wrapped boxes. Gift Notes are also available.
These boxes are ideal for any occassion / event your company needs like:
Corporate Events like Grand Opening, Product Launching and Thanksgiving

Seasonal themed gift for Christmas, Valentine's Day, Father's Day, Mother's Day

Everyday Operations: Thank you boxes for loyal customers and business partners
If you are thinking of purchasing in bulk, please let us know by sending us an email at sales@charlottepiper.com.au or call 0427 473 661.