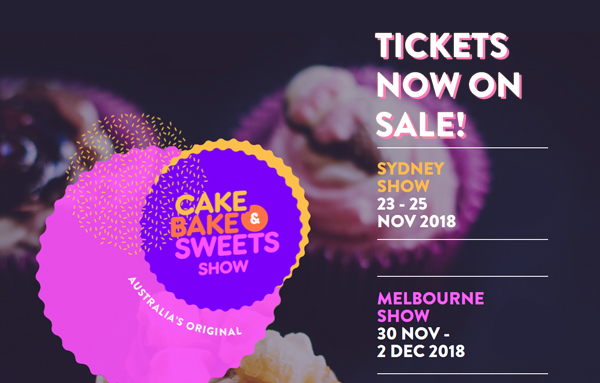 Friday 30th November -Sunday 2nd December
10am
-
5pm
Daily
Bays 4-9 Melbourne Convention & Exhibition Centre
1 Convention Centre Pl, South Wharf VIC 3006, Australia
Loads of sweets and fun is waiting for you at the upcoming Cake Bake and Sweets Show at the Melbourne Convention & Exhibition Centre.
This 3-day live event will be the ultimate food experience that will bring you to the world of baking and art of cake decorating.
What you'll see and enjoy?
Learn new skills and techniques about baking from the industry experts through a variety of workshops and hands-on experiences.
Indulge, try and buy tasty sweet temptations.
Stock up on the latest supplies.
Meet the leading culinary stars and influencers of the industry.
Show off your talent with baking and decoration with various competitions.
Head over and get your tickets to this amazing show.
We will let you know soon of our stand number and details.
Tickets to the 2018 Cake Bake & Sweets Show are now available.
Visit https://tickets.lup.com.au/cake-bake-sweets-melbourne and secure your tickets.
#Cakebakesweets #CPatCakeBakeSweets