Everyone is talking about Unicorns. Cute horns, pastel colours and rainbows — it's everywhere these days! You'll find decorated mugs, sleepwear, lunch boxes, shirts and even tatoos and now...it's on a Fudge! Yes, that's right. Charlotte Piper is proud to bring you our very own Magical and Delicious version of Unicorn Fudge.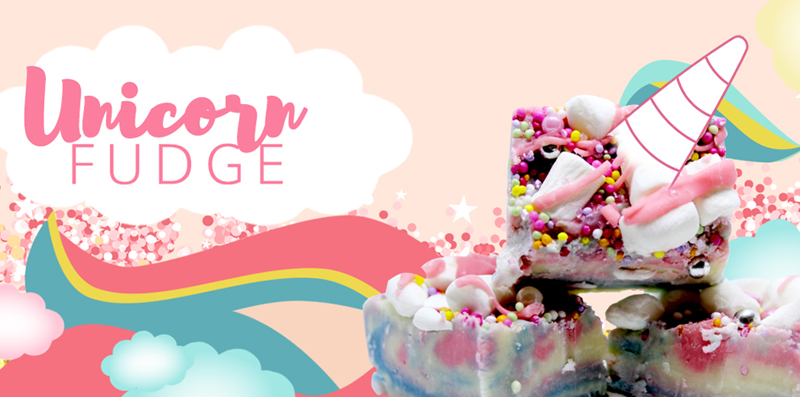 You will surely love the heavenly bright and colour of our newest flavour. A divine mix of vanilla and swirled with bubblegum, topped with 100's and 1000's, mini marshmallows.
Many of our customers who enjoyed the newest flavour shared their snaps, post and video with us on Facebook and Instagram. We've collected a few of what we've got for you to look at and see why they want more of our Unicorn Fudge. In addition to this, we are overwhelmed with people's likes, reactions and comments for every post shared.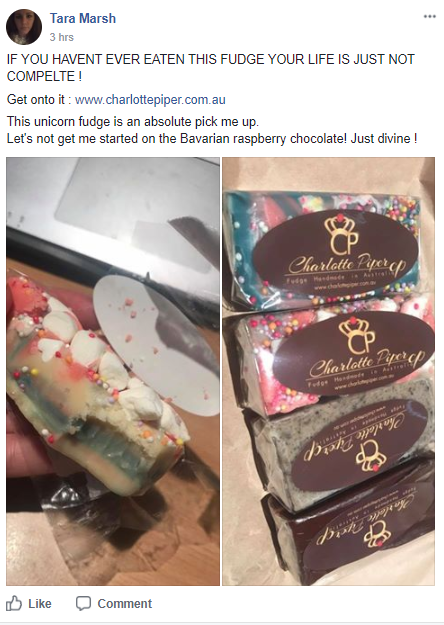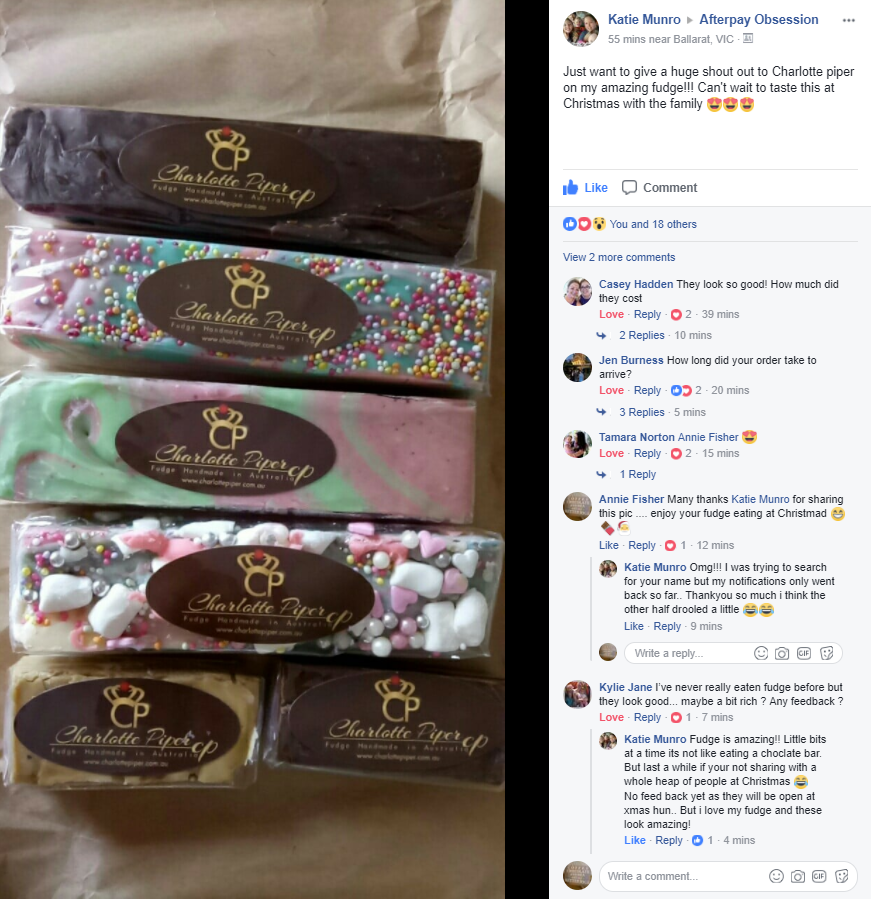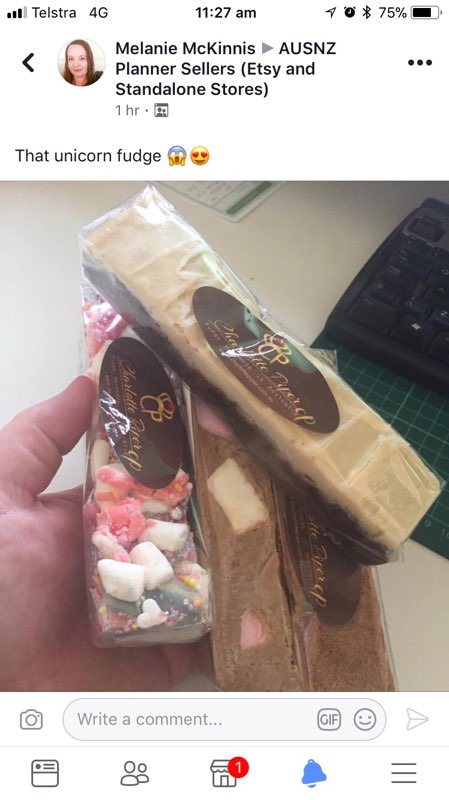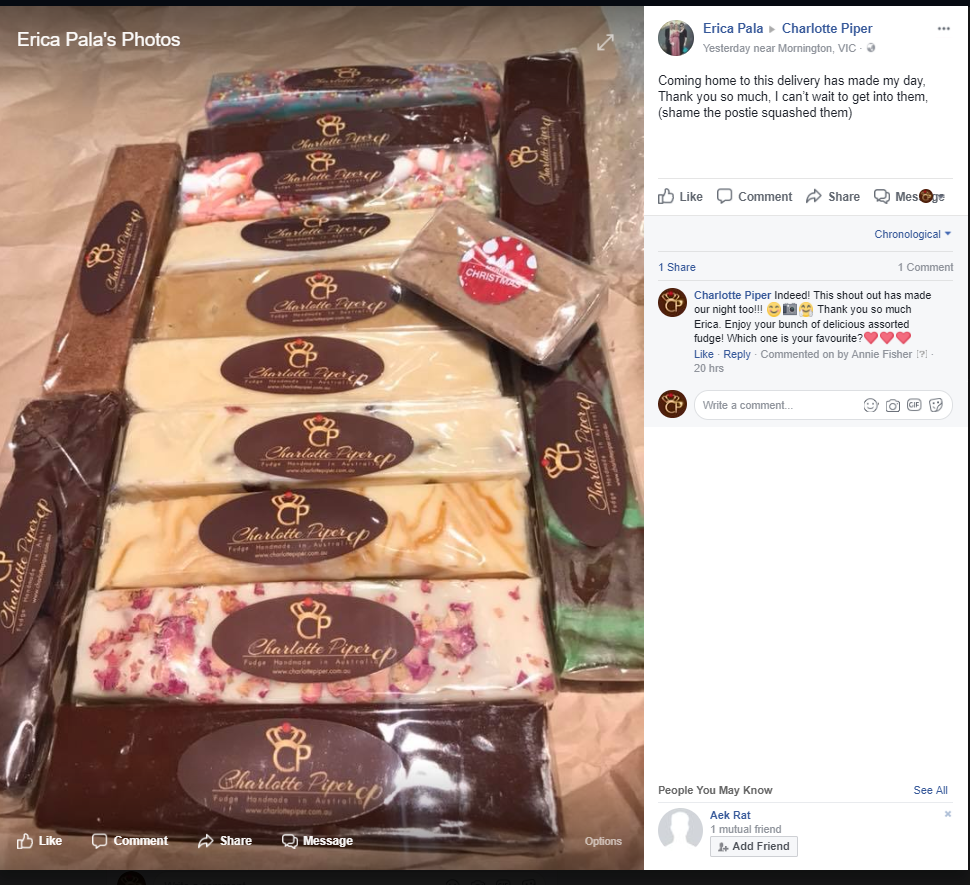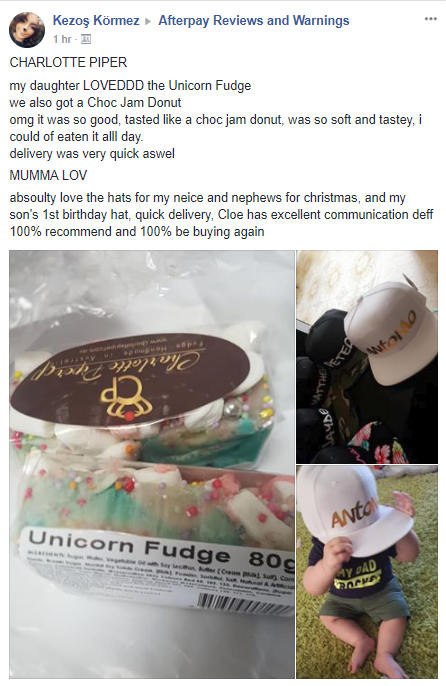 Our fudge is not just for adults it's a perfect way to spoil children too.
Check out this little girl who enjoys our fudge while listening to her favourite nursery rhymes.
They have felt the magic of the Unicorn Fudge, don't miss out! Go get yourself a Fresh Handmade Fudge.