Why Charlotte Piper partnered with Wowwee Toys in a competition?
If you are looking for fudge you must call the Fudge Lady —our very own, Ms. Annie Fisher while if you're into awesome toys and goodies for children, search for Wowwee Toys.
Our Managing Director Ms. Annie Fisher herself have shared that Wowwee Toys have lots of awesome toys and excelent customer service when she bought some presents for her niece and nephew last Christmas. So there — as impressed with wonderful products and services, Charlotte Piper highly recommended Wowwee toys and thought a competition together will be really exciting.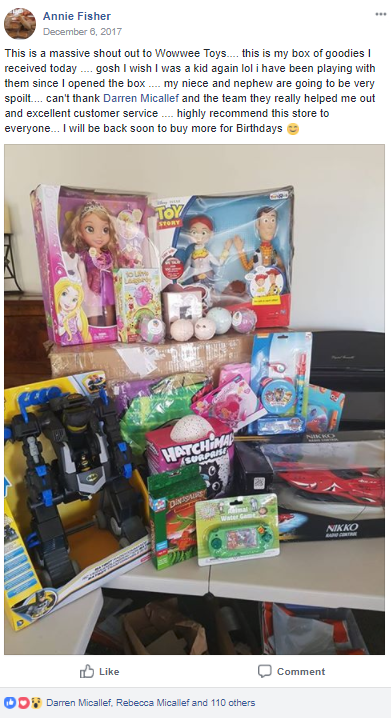 Charlotte Piper teamed up with Wowwee Toys last December 2017 for a competition. Wowwee Toys offered up to 50% OFF Sale which was extended until 13th December while Charlotte Piper had a Storewide 20% OFF on top of Everyday Special Prices for the regular bars.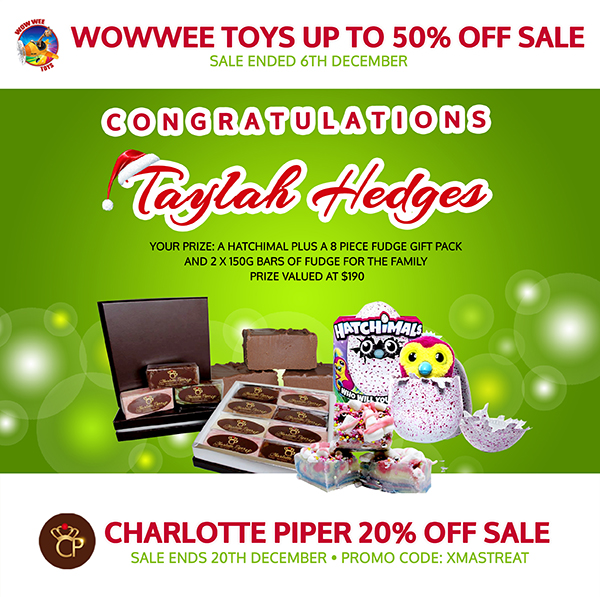 So lucky, the winner, Taylah Hedges received a cute Hatchimal , an 8 Piece Corporate Gift Box pack and 2 pieces 150g bars of fudges. Total Prize value is $190.
Stay tuned. Charlotte Piper and Wowwee Toys have more to offer for you.