Charlotte Piper was thrilled when they saw this surprising post from Kristen Rudland who never liked Salted Caramel fudge but was blown away with our tasty product.
Here's the story.
Kristen didn't bought a fudge but was so lucky to win at a competition online. She won and received an 8 piece corporate gift box and our Limited Edition Christmas Puddings as prize.
"My fudge is absolutely Ahhhhmazing. I am in love with the Salted Caramel and that's saying a lot because I normally do not like anything Salted Caramel lol" she said on her shout out post.
This December, Charlotte Piper released new sets of gift wrappings perfect for the holiday season.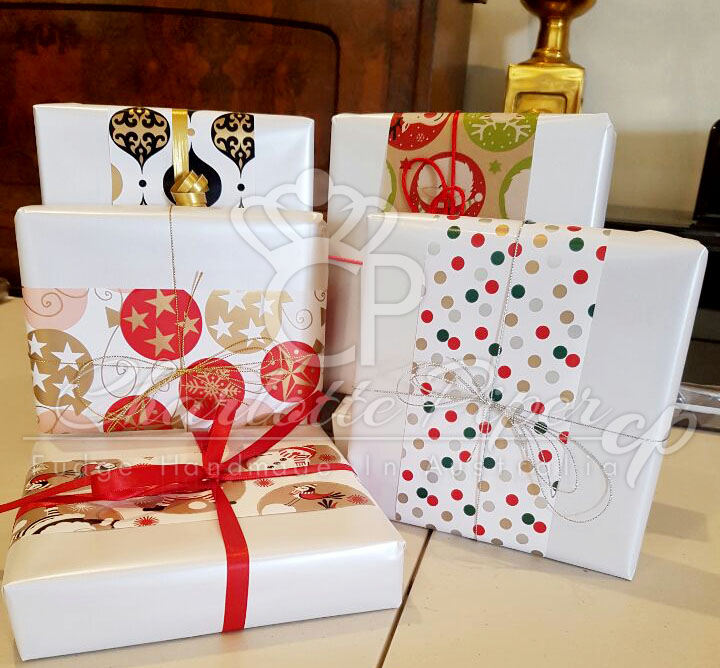 Colourful and festive designs with gold, red or silver laces and ribbons — our very own Managing Director personally chose these lovely designs for this year. She even wrapped some of the boxes herself. Isn't that sweet? That's the perfect thing about the Charlotte Piper fudge... everything is HANDMADE with LOVE!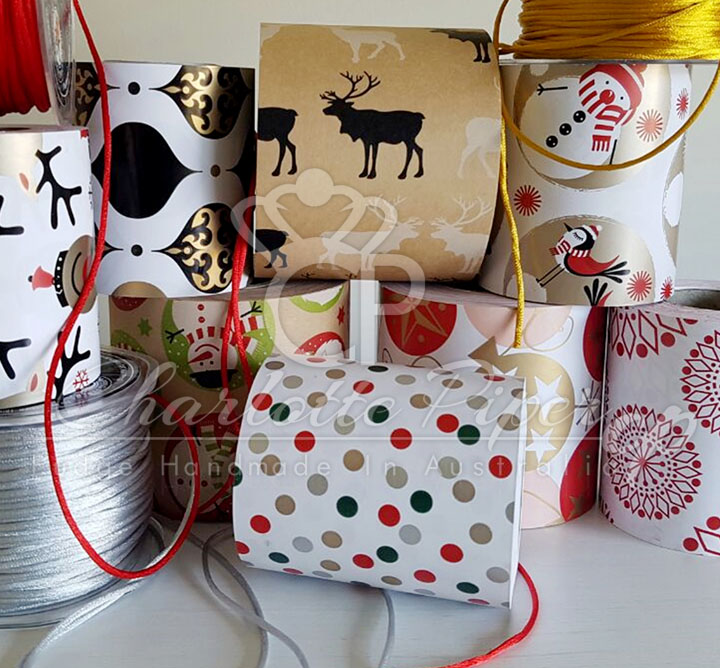 She also praised the packaging and fast delivery, saying, "Packaging was so pretty and wrapped so nicely I didn't want to open it haha oh and also can you please come and wrap all my kids Christmas presents please
Delivery was the quickest I have ever had as well only 2 days and I live rurally."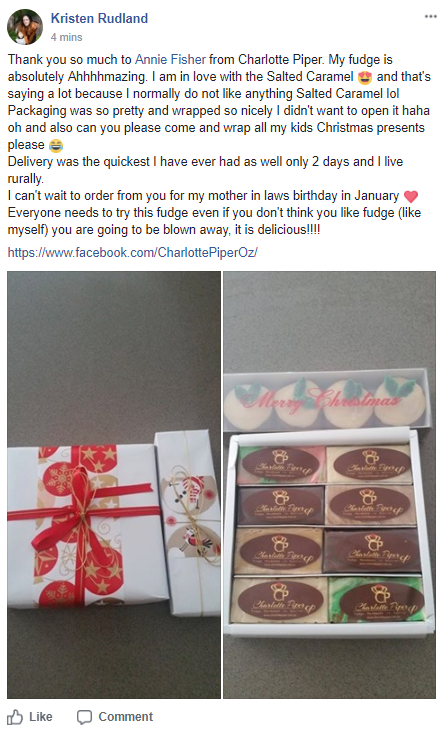 Bigger smiles were brought to us by the 2 lovely photos she tagged. She captured a snap of the wrapped boxes and another one after opening the gifts.
She even dropped us a high rating review which really melted our hearts.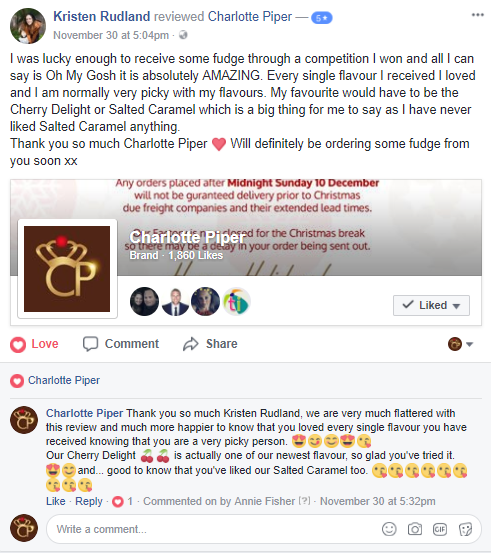 On her review she mentioned 2 of her favourite flavours Cherry Delight and Salted Caramel. She emphasized Salted Caramel on both posts and told that she never liked it and is very picky but suddenly became her favourite when she tried it!!! That commendation from a person who doesn't love this flavour is a BIG thing! We are very flattered to see her recommendations.
"I can't wait to order from you for my mother in laws birthday in January
Everyone needs to try this fudge even if you don't think you like fudge (like myself) you are going to be blown away, it is delicious!!!!", she ended.
If you are reading this Kristen, hun. You rock and that we want you to know that we are really so grateful and motivated to do better and give the best delectable fudge for everyone. Cheers!