This 10 Minute Brownie Recipe is so easy to prepare!
Back a few years ago, when I was about 10 years old, I used to love baking (still do). Whenever we had friends over I used to love making this Brownie I thought I was the best because it was so easy and quick and all my friends wanted me to make it for them.... imagine what a 10 year felt like hearing that.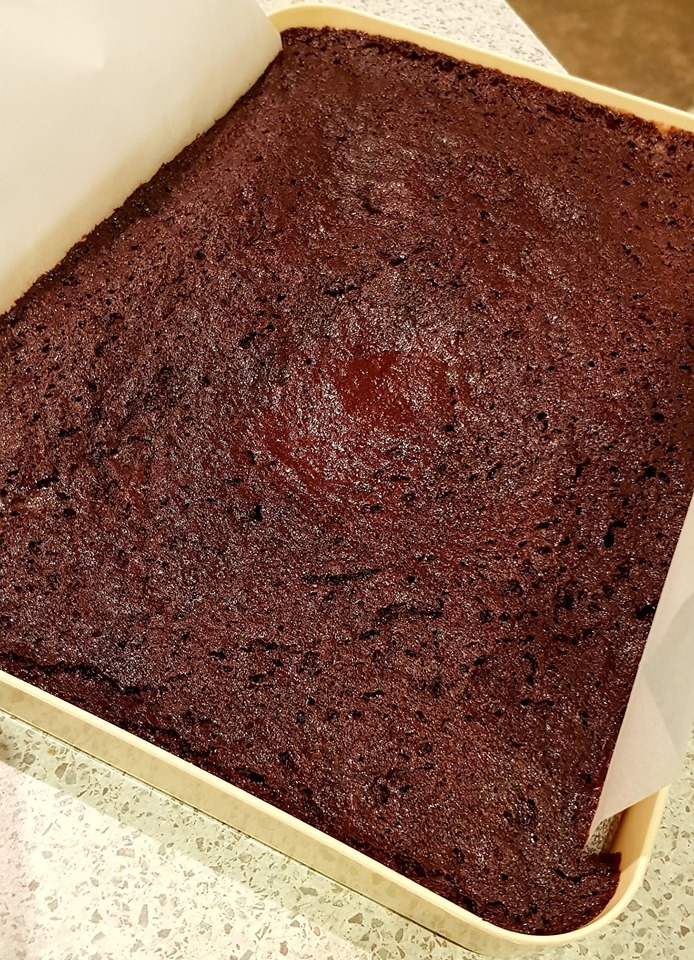 This Brownie is a quick one cooked in the microwave. It is delicious hot! Sometimes, we just eat it straight out of the dish. Once it is cool, it is firm but chewy. It's probably not the best Brownie but I reckon if it only takes 10 minutes to cook and it tastes delicious, it's pretty good.

You will need a microwave safe dish I line it with baking paper.

Chocolate Brownie Recipe
Ingredients:
2 eggs
100grams Butter
1tsp Vanilla Essence
1Cup Sugar (I use caster)
¾ Cup Plain Flour
¼ Cup Cocoa Powder
1 tsp Baking Powder
Icing Sugar to Dust
Procedure:
In a mixing bowl add the eggs and whisk.

Melt Butter in separate bowl and add to Eggs.

Then add all other ingredients (not the Icing Sugar) and mix until just combined.

Pour into prepared dish.

Put into Microwave on High for 5 minutes.

Eat

If you like dust with Icing Sugar ... often we don't even get to add that.

If you do make this, we would love to see your pictures.

You can double or triple this recipe but it will need longer in the microwave.

Enjoy, Lol I am off to make this right now!